Now that you've finalized your Memorial Day party menu, it's time to make sure that your house or yard is party-ready. Here are a few tips to setting up a welcoming and functional venue for both indoor and outdoor Memorial Day celebrations: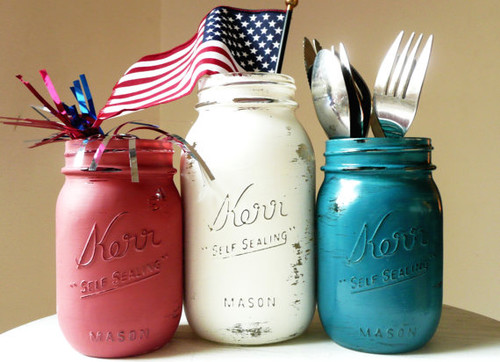 Food Station
If you've invited a large crowd, the most convenient way to serve is buffet-style!  Set up a long table and put your red and blue plates, star-printed napkins, and utensils at the start of the line to keep it moving quickly.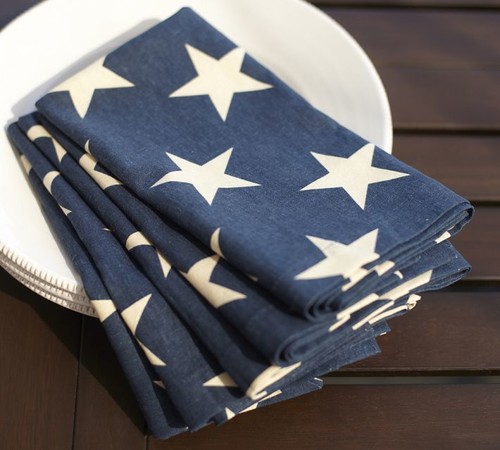 Place all the food on easy-to-serve dishes, platters, and pans. At this stage, sticky notes are your friend! Label the servingware with sticky notes so you know where all the food goes. Also, keep track of who is bringing what so that you don't prepare the same dish.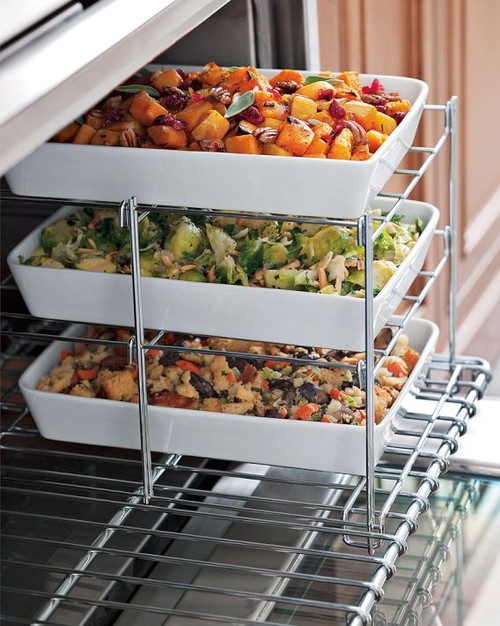 Have a separate station for condiments and desserts to avoid delays in the buffet line. If you're having the party outdoors, place food under a covering such as an umbrella or overhang.
Drinks Station
Set up beverage stations with ice-cold water, lemonade, soda, and alcoholic beverages to keep guests hydrated and refreshed. Stock plenty of napkins at the drink station, along with festive stirrers and straws.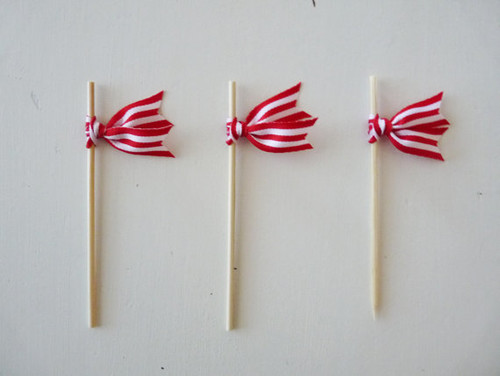 Add drinks and ice to coolers a couple of hours ahead so that they're nicely chilled when your guests arrive.  If your beverage station is outdoors, make sure it's under a canopy!
Table Setting
Get a solid red, white, or blue tablecloth for your table and decorate with American flags and red, white, and blue balloons. You can also put flowers on the buffet table to act as a centerpiece.
Put the name of each guest on the front or back of the mini paper flags. One fun idea is to take Polaroid pictures of your guests as they enter and quickly decorate the pictures with stars and stripes stickers. They're great mementos and can also double as seating cards.
All these details aside, the entire table is already a décor piece in itself as it displays your food creations. This old-fashioned cake is just one of the awesome sights on our table. It's frosted with my favorite sour cream frosting from The Dahlia Baker Cookbook and topped with strawberries to add to that Memorial Day spirit.  I have to admit I was pretty proud of this cake, especially since my last attempt was a bit lopsided.
Outdoor Party Plan
Set up your backyard by dusting off the patio furniture and decorating banisters, the deck, and chairs and tables with strands of white lights or festive crepe streamers. If you don't have a lot of outdoor furniture, simply move indoor chairs, stools, and side tables outside.
You can also make a kids' area for the young guests. Arrange a table with crayons, paper, glue, and kid-friendly scissors, or set up water or sand activities. Blow up red, white, and blue beach balls and put them in the pool or scatter them all around.  But if you don't have the time to set up a kids' play area, you don't need to worry! If they're anything like my children, they'll be just as happy playing tag and other games like badminton.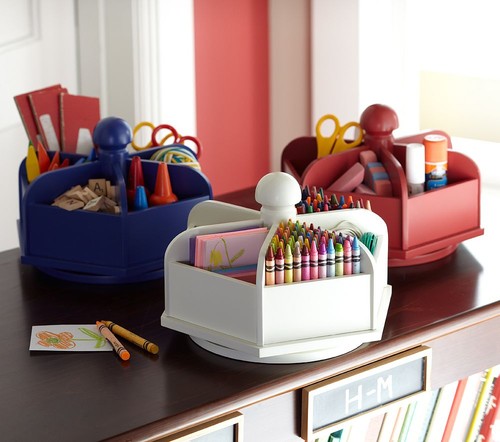 If the weather forecast calls for heat and humidity, have plenty of paper fans ready to keep guests cool. Provide shade options by using umbrellas or canopy tents. You can also leave sunscreen out for the guests to use.
Indoor Party Plan
I often recommend an indoor party plan as back-up in case the weather doesn't go your way. When throwing a party indoors, create space by rearranging furniture. This allows guests to move freely and to dance to good music in the background.
I also designate a special area for the kids that is in plain view of the adults but separated enough so that the children can really bond and have a great time.
If you're really set to having an outdoor party despite the weather, you can always rent a tent or canopy. You can also use covered outdoor spaces like the porch or even the garage (if it doesn't need too much clean-up to be party-ready).
Easy clean-up
Keeping the house clean during a party and tidying up afterwards can be quite challenging, but there are ways to make the clean-up a lot more manageable. One important tip is to have clearly labeled trash and recycle bins. When guests see that the garbage cans are conveniently located, they will have no problem making sure trash gets in the right place.
After the party, survey the house for things that need immediate cleaning. Take care of the spills on furniture first before moving on to the dishes.
Timeline
To make prepping for a Memorial Day much easier, I create a timeline for the day to eliminate guess work. Here's a sample timeline, assuming your food is ready to go and the house is clean.
1:00 p.m. Set up tables, chairs, tablecloths, and centerpieces. The food table, drink table, and appetizer table should also be set in place. Food and drinks set up last!

2:00 p.m. Prepare the items you'll be needing for lawn games or indoor games.

3:00 p.m. Tidy the kitchen, wipe the bathroom sink one more time, and change the hand towels.

3:30 p.m. Check if anything needs to be baked.

4:00 p.m. Place the food, drinks, and condiments on your buffet table, drinks station, and condiments section.

4:45 p.m. Play some music.
The real key to entertaining with ease is being prepared so you can relax and have fun with your guests. The most fun parties I have planned, hosted, and attended aren't the fanciest ones. They're held in homes where people feel genuinely welcome.  Good planning, festive decorations, great food and music, and fun games all add up to a fabulous experience. Follow these tips and you'll be able to throw the best Memorial Day party ever!
by