Christmas Tree Market creates a wide variety of trees. While the styles of these trees differ, certain factors stay consistent— beautiful shape, rich color, and high quality. The Royal Douglas Fir has all these qualities in spades! For our today's Trees in Review, Christmas Tree Market is featuring the Royal Douglas Fir, our most regal tree.
A Full and Tall Tree for Your Traditional Tastes
The full shape of the Royal Douglas Fir is the first detail customers fall in love with. This luxurious outline is achieved through densely packed needles. The foliage is designed to mimic real needles and the natural fullness of the tree it resembles.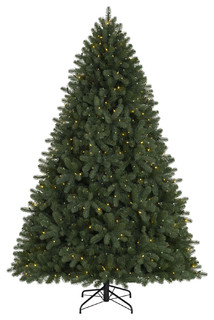 Comment